iDANCE ANNOUNCES THE DEBUT OF ELECTRO BLUE!
iDANCE RECORDS is proud to introduce ELECTRO BLUE, a multi-talented young artist from New York. ELECTRO BLUE's debut EP, Pure Imagination is an uplifting, positive, HiNRG, electro-pop, trance, house and electronica influenced CD of original music as well as reworked, updated hits from the past. ELECTRO BLUE is already tearing up dance floors across the nation thanks to the spectacular HiNRG mixes by superstar DJ/Remixer/Producer, Julian Marsh of Centaur Entertainment.

ELECTRO BLUE calls New York City home since making the move north to study voice and musical theater at The American Musical & Dramatic Academy (AMDA) in Manhattan. Born in New Jersey and raised in Florida, ELECTRO BLUE holds two degrees from Florida State University (BFA in Motion Picture, TV & Recording Arts / BS in Media Production) and studied extensively in voice and piano with Julliard School graduate Raja Rahman. ELECTRO BLUE is currently writing and producing new music for his upcoming full length album on iDANCE RECORDS.

Under the guidance of Patrick Conseil at Warner Chappell Music, ELECTRO BLUE has found a unique style and sound for this debut release and credits the influence of Erasure, Madonna and Depeche Mode. ELECTRO BLUE is also credited for producing, writing and remixing on Pure Imagination.

ELECTRO BLUE Reviewed in DMA Magazine !

Dance Music Authority writer Dean Ferguson has placed Pure Imagination in the 'new and noteworthy' file, noting that the release is "a terrific debut sampler … on a little label called iDANCE that's certainly worth your attention."
The title track "Pure Imagination" (originally written by Leslie Bricusse & Anthony Newley) comes from the soundtrack of the classic Hollywood movie musical "Willy Wonka & The Chocolate Factory." Originally performed by Gene Wilder, this beautiful ballad has been completely rewritten and arranged for the dance floor. "Hands To Heaven" is also a dance remake of the 80's hit song originally recorded by the British boy band Breathe. This new release is arguably better than the original with beautifully layered instruments and vocals that build up into a kicking dance track sure to appeal to a whole new generation!

The song "A Little Too Late" is an original electronica pop ballad showcasing ELECTRO BLUE's impressive songwriting, vocal and producing talents.

"Come Sail Away", the first single release has already been licensed by Centaur Entertainment, appearing along side Erasure on the glorious and inspiring new Party Groove: Pride compilation mixed by Julian Marsh.

Additionally, "Come Sail Away" and "Pure Imagination" have been heard on the radio and dance floors nationwide, including 92.1 FM and 92.7 FM in South Florida. ELECTRO BLUE has also appeared as a guest on BabbleOn 167's "The Red Zone", a national teen oriented entertainment talk/gossip show for the new XM Satellite Radio. "Come Sail Away" has also been aired worldwide on CLICKANDGROOVE.COM by DMA reporting DJ, Dave Baretta.
ELECTRO BLUE's Pure Imagination is now nationally distributed! The CD is available at stores nationwide including Virgin Megastores, Tower Records & Borders Books & Music. The CD is also available online directly from iDANCE RECORDS at idancerecords.com where visitors can listen to samples of every track.


About iDANCE RECORDS, INC.
iDANCE RECORDS is an independent record label based out of Brooklyn, NY and is dedicated to releasing high-quality, Grammy Award Winning Dance Music and all it's various pop and electronica incarnations. iDANCE RECORDS is committed to and determined to establish itself as a reputable name in the music business by producing music that will make a difference in the world by benefiting various charities and organizations dedicated to human rights, child abuse, domestic violence and the gay and lesbian community. iDANCE RECORDS is being heralded in publications across the nation and around the globe as "New York City's hottest new dance label !"

For more information about ELECTRO BLUE or iDANCE RECORDS:
Contact: Joey D'Alessandro Jr. via email at:
idancerecords@mac.com

If you did not receive your review copy of the CD and would like to request one, you can email joey@idancerecords.com
**Permission is granted to reprint this press release and any of these images:
**300dpi images of the CD cover, ELECTRO BLUE press/promo photos, the iDANCE RECORDS logo, and this press release (in Microsoft Word format) can be downloaded online at www.idancerecords.com/press.html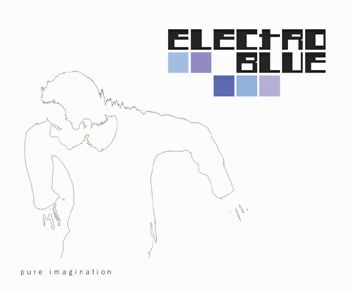 "Come Sail Away" on dance floors across the nation!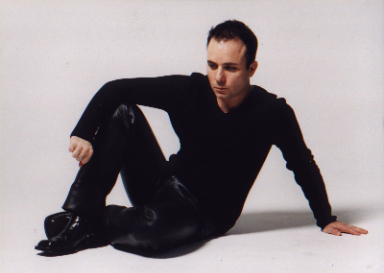 ELECTRO BLUE's new HiNRG trance cover of the hit song "Come Sail Away" is firng up dance floors across the country(U.S.) and even Canada! The song is obviously being played by co-producer Julian Marsh during his international DJ tour dates, but it doesn't stop there! Circuit Party DJs from major U.S. cities and even Canada have requested copies of the CD to play at their next big circuit party! The song has become such a success that you may even see Electro Blue performing Live at your next circuit party...stay tuned!